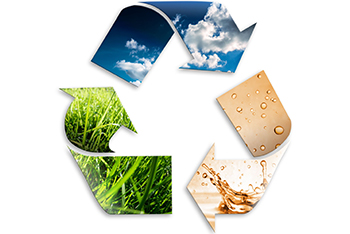 Today' every corner of the globe is faced with incredibly challenging issues regarding the repair and/or replacement of existing municipal water systems. The technologies that have been utilized in the past for water purification are either no longer functioning properly or they are simply unable to effectively meet the ever–increasing demand for water recycling in a manner that is environmentally safe.
The key to Light Environmental's efficiency in water purification is modularity. Our systems' proven by the U.S. Military for fifteen years' can accomplish all of the processes needed for true water purification based upon flow rates and timing. By creating the largest module that loses none of the benefits needed for true purification' we can now network those modules to create any size municipal system.
Light Environmental can design and build a state–of–the–art water purification system for your specific needs that is guaranteed to be timely' efficient and cost effective. Our water purification systems can provide any municipality' from a small village to the largest cities' with the most technologically advanced water purification system on the planet. No matter what the size is' 5000 GPD or 500'000'000 GPD' the footprint will be equal or less with Light Environmental's modular systems.
Our modular water purification systems are applicable for municipalities' villages' condominiums' schools' restaurants' motels' hotels' mobile home parks' processing plants' industrial plants' animal farms' oilfield platform rigs' oilfield jack–up rigs' oilfield posted and inland drilling barges' fixed structures offshore or anywhere sewage processing is required. These systems can be constructed with standard configurations or engineered for custom designed special configurations.
Our Modular' Proprietary Water Recycling and Purification Systems Can:
Remove parasites' including Cryptosporidium
Remove hazardous chemicals and metals' insecticides' pesticides and radon
Kill all bacteria and viruses without the use of chlorine
Major Advantages to Our Water Recycling and Purification Systems:
Exceed EU' WHO' International and U.S. EPA Standards
Finest quality drinking water
Easier to operate
Easier to maintain
More cost efficient
Additional Tangible Benefits of our Water Purification Systems:
Reduce healthcare costs
Reduce illness for children and the elderly
Improve the quality of life