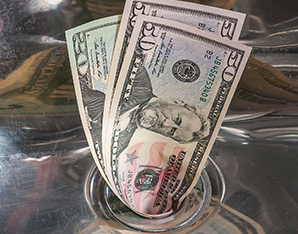 Light Environmental provides industrial wastewater treatment solutions and water recycling systems best suited to our clients' specific industrial wastewater and water needs. As an OEM and systems integrator of state–of–the–art technologies' we can assist our clients to return treated wastewater to the environment safely and efficiently. Through these processes wastewater is turned into a valuable resource.
Our comprehensive solutions use the best available industrial wastewater treatment technologies at the lowest possible cost to solve our clients' water and wastewater problems. Under our Preventative Maintenance Program' we offer free screening of your systems to ensure it is efficient and does not need replacement.
You can depend on us to deliver quality and value' as well as' cost–competitive and reliable solutions to complex water and wastewater problems.